Do You Share Our Vision?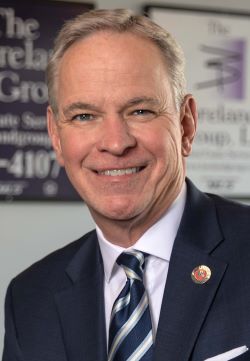 Do you feel like you're working too hard and not keeping enough of what you earn? Are you paying your broker for services that, if trained properly, you could easily do for yourself? Our business model has been developed to help you be profitable by consistently providing the tools that will help you grow professionally and personally. We will also reward you for helping us build our team.
As you already know, the real estate industry is changing, daily! Technology alone has changed the real estate industry like none other; the internet, Facebook, video, blogs, etc., have redefined our business and if we don't keep up, we'll be left behind. The good news is that the market is changing, for the better! Listings are down and sales are up. But for most brokers, they have not changed and have to charge high splits, because they have too much overhead, caught up in doing things the way they've always been done. It's want vs. need and if you really need someone to set up your appointments, load your listings, etc., take what you save with us and hire an assistant, at least then you have a choice.
My vision is to develop not just a company, but a culture where people are developed, goals are achieved, and lives are continually improved at home, at work, and in the community, and to do it in a way that is profitable, yet fair.
To achieve this we work as a team, working efficiently, embracing technology and not being afraid of change or of new ideas. We place our integrity ahead of profit and provide service to both our clients and associates at such a level that it creates lifetime relationships.
If your vision is similar to mine and you would like to discuss in more detail the possibility of being a part of our team, please e-mail or call me at (502) 741-1861 to arrange a confidential meeting. I'm excited about the changes in our industry and the opportunities that they're creating and hope you are as well.
Either way, I wish you nothing but the best in all that you do and hope to do.
Best regards,

Lamont Breland
Principal Broker
Breland Group Realtors
---
Our Vision
"To be part of a company where people are developed, goals are achieved, and lives are continually improved at home, at work, and in the community"
Our Values
Our Faith, which gives us hope.
Our Family, who gives us purpose.
Our Integrity, which is who we are.
Our Business, which provides for us.
Our Community, to whom we are responsible.
Our Mission
"To create a positive, professional, and carefree real estate experience for our clients and an organized, upbeat office culture that enables our associates to set and achieve their goals"
---
Compensation Plan
At Breland Group Realtors, we think life is complicated enough without trying to figure out multiple percentage levels, franchise fees, royalties, or decode complicated formulas!!
We have one plan that seems to fit everyone just right.
| | |
| --- | --- |
| | The Plan: $ 7,900.00 Annual Cap (No commitment). You keep 60% of your commissions and pay Breland Group Realtors 40% until you have paid $7,900.00. You then keep 100% of your commissions (On average, the cap is met at about $675,000 in volume). Our compensation plan also comes with the "Marketing Package" as outlined below. |
| | |
| --- | --- |
| | Note: 70/30 and 80/20 splits are available with an annual committment of the $7,900.00. In other words, you guarantee payment to BG within 12 months regardless of volume sold. This is subject to approval based on prior years volume |
" F i n e P r i n t "

In addition to the compensation plan, the following policies also apply:

• All Associates are charged a $100.00 per closing supply/admin. fee. In return, the "Marketing Package", all copies, GLAR forms, file folders, Papeless Pipeline, etc. will be included.
Note: This fee can be passed along to clients on the Listing Agreement and to buyers if disclosed in advance.

• The "Marketing Package" includes: personal website, balloons, helium, closing folders, Breland Group promotional "swag", miscellaneous office supplies, etc.

• Associates are asked to always be on the lookout for "good people" that may "share our vision". This is how we recruit and grow at Breland Group Realtors. The thought is that if we do our job as your broker, you will want to
share the good news, and for that you will be compensated ;) You will receive a 10% referral fee from all income Breland Group Realtors receives from the referred associate for as long as you both remain with the company.

• All agents receive "The Complete Office Package" as described below.
The Complete Office Package
An easily accessible broker (Lamont Breland & Kristina Breland) who truly care about your success and happiness, both professionally and personally.
A true team spirit of sharing, caring, and helping each other succeed.
Our high visibility, easily accessible offices located at 2616 Bardstown Road
near the Taylorsville Road and Bardstown Road intersection in the Highlands, and our east-end office located at 9913 Shelbyville Road, one block east of Hurstbourne Parkway. View Offices.
All associates have access to both offices, 24/7.
High-speed / wireless internet connections at each office.
Personal voice-mail included at no additional charge.
Stylish and spacious conference rooms at each office.
Ricoh Color Printer, Scanner, Fax, Copier at each office.
Postage center.
Helium tanks and balloons at each office.
Highly distinctive signage.
Cool website: www.brelandgroup.com that we use as a tool to grow our business and to keep our clients informed and up-to-date!
Canon EOS T4I camera with wide-angle lens, and other tools available at no extra cost.
Several Computer systems with oversized monitor, printer, scanner and many different programs.
Proven Listing Presentation available, use it "as is" or customize it yourself.
Personal monthly/quarterly newsletter templates available.
Extensive coaching/resource library and other creative marketing concepts available.
Refreshment center for clients and Team Members.
Commissions are paid "same day" if turned in by 3:00 p.m.
No set company commission. "Fee for Service" acceptable at your discretion, it's your
business!
Most of all, a fun group to work with!!!
Frequently Asked Questions

Question 1: Is it hard to switch brokers?

Answer: Not at all. Your current broker will release your license on-line. We will then accept you on the KREC website and you will recieve an email from KREC asking you to approve the transfer and pay the $10.00 transfer fee on-line. Once that's completed, we send an emial to the Greater Louisville Association of Realtors (GLAR) membership departemnt accepting you to Breland Group Realtors. The process quick and reletively painless!!

Question 2: What about the listings that I currently have?

Answer: Technically, all listings are the property of the Principal Broker, however, most allow the agent to take their listings to their new office. Check your Broker/Agent agreement to know for sure. Obviously, your clients make the ultimate decision.

Question 3: I'm afraid to switch to a smaller company because of the name recognition issue, is that a problem?

Answer: If you look back at most of your transactions, did most of your clients choose you because they knew and trusted you or because you were with a big name company? If you rely mostly on cold calls and dealing with people that don't know you, then a big nationally known name may work better. Over all it has never been much of a challenge, however.

Question 4: What about signs, business cards, voice mail and all of that stuff?

Answer: That's easy, we'll help you with all those adjustments. It only takes an hour or so to place the orders.

Question 5: I'm new to real estate, what about training?

Answer: We conduct a training at our Bardstown Road office each week. If you can't attend, most of our trainings are video tapped and uploaded to our YouTube channel. Additionally, one-on-one goal-setting and coaching is availble upon request.

We've just made it easier........