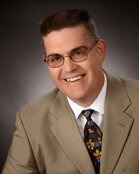 I had a client recently ask me what I did before real estate.  I thought, what a good question.  It didn't occur to me that my previous careers would matter that much to my clients.  For that reason, I decided to write a small bio that anyone can read before deciding to contact me for help with their real estate needs.
I attended a small college in southern Kentucky called Berea College, where I studied Hotel/Restaurant Management.  I worked 4 years at the historic Boone Tavern Hotel.  After graduation, I spent several years managing casual dining restaurants.  Most of that time spent with a restaurant group called L & N Seafood.  After getting out of the business in the late 90's, I was involved with a start-up business where we helped low income families obtain their prescription medications directly from the pharmaceutical companies.  Moving on from that business, I helped a good friend start several Internet companies from the ground floor. In 2011, I had an opportunity to work in the contract packaging/trucking/shipping industry, so I took it.  Again, it was a new experience and challenge. 
Real estate was something that had always been of interest to me and thought I would love to do for a living. Growing up in the business, with my Dad and Grandfather both selling real estate, it was kind of in my blood.  In my restaurant years I moved many times and was always interested in the real estate market. When the opportunity arose in early 2014 I jumped on it.  This has been one of the best career decisions I have made.  Looking back I think, why didn't I do this 10 years ago.  I love working with people, always have. Helping my clients find the home of their dreams and making it come true, is why I do what I do.